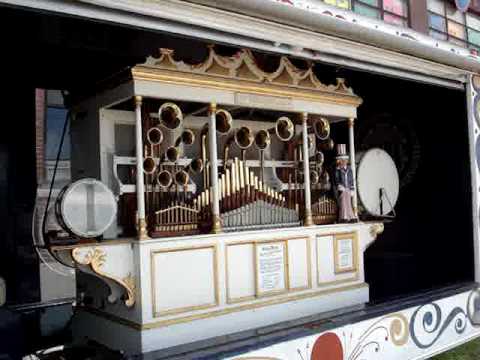 The General was built in 1928 and was one of three model 164 band organs built by Wurlitzer. The other two are no longer around. One was broken down and discarded, and the other was lost in a fire. This makes the General a one of a kind band organ.
When it was first sold, the General went to an amusement park in Massachusetts and has had various owners through the years. It is now owned by The American Treasure Tour Museum in Oaks, PA. This museum houses one of the world's largest collections of band organs and nickelodeons as well as many other unique items.
The General weighs 3,000 pounds. It has 316 pipes, bass drum, snare drum, cymbal, crash cymbal, 22 glockenspiels, tympani drum, triangle, and a wood block.