This year we honor Sandra Kelley, the former Malvern Borough Manager as Grand Marshall of the 2017 Parade.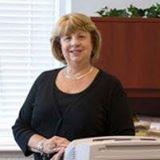 Sandy has been a fixture in Malvern and a staunch supporter of the Memorial Parade for as long as many of us can remember.  Born in the Wilkes-Barre area, Sandy and her family moved to Malvern in time for her to enroll in second grade at the Malvern Public School that today is McGuigan Hall, the home of the Borough administration, the police and the library.  In fact, the Manager's office is her former fifth grade classroom. She graduated from Great Valley High School Class of 1966.
Sandy began her career with the Borough in 1995 as treasurer.  She assumed the Borough Manager's position when Pat McGuigan retired.  She served as Manager until her retirement in December, 2015.  While Borough Manager Sandy also served on the Board of Directors and Grounds Committee of the Paoli Memorial Assoc., as board member of the Paoli Battlefield Preservation Fund and President of both the Chester County Consortium of Managers and Great Valley Senior Center.
Sandy has one daughter, two granddaughters, one grandson and one great-grandson.  Retirement allows her to spend more time with her family, reading, and spending time at the Jersey shore.
Sandy is proud to acknowledge that three of her immediate family members proudly served our country in the military; two being a part of the greatest generation, having served overseas during World War II and one having served in the Vietnam War.
The Parade Committee and all of Malvern thanks Sandy for her dedication and service to the community and are proud to honor her as Grand Marshall in the Parade.  We wish her many years of joy and happiness and look forward to seeing her around town.
Some information from Ray Hoffman, Main Line Media News 12/17/2015